Hi Crafty Lovelies welcome to this fortnights challenge.
Remember to check to see if you are a winner or design team favourites in the post before this one.

Without further ado here are the details.

CHALLENGE 236
Theme Anything Goes


This fortnight we have two fabulous sponsors for you.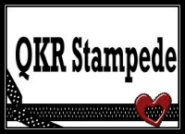 and
My amazing design team have been busy creating for your inspiration and here are their fabulous makes.
Heather
using Bugaboo "
Flower Butterfly Vase
"
Lisa
to follow
Carla
Using
Bugaboo Angel I Love You
Mary
using Bugaboo
digi "Friend flower doodles"
Sandy
using Bugaboo digi -
Flower Butterfly Vase
Thank you so much ladies for your fabulous makes.
To enter the challenge please click on the blue frog.
Good luck everyone.